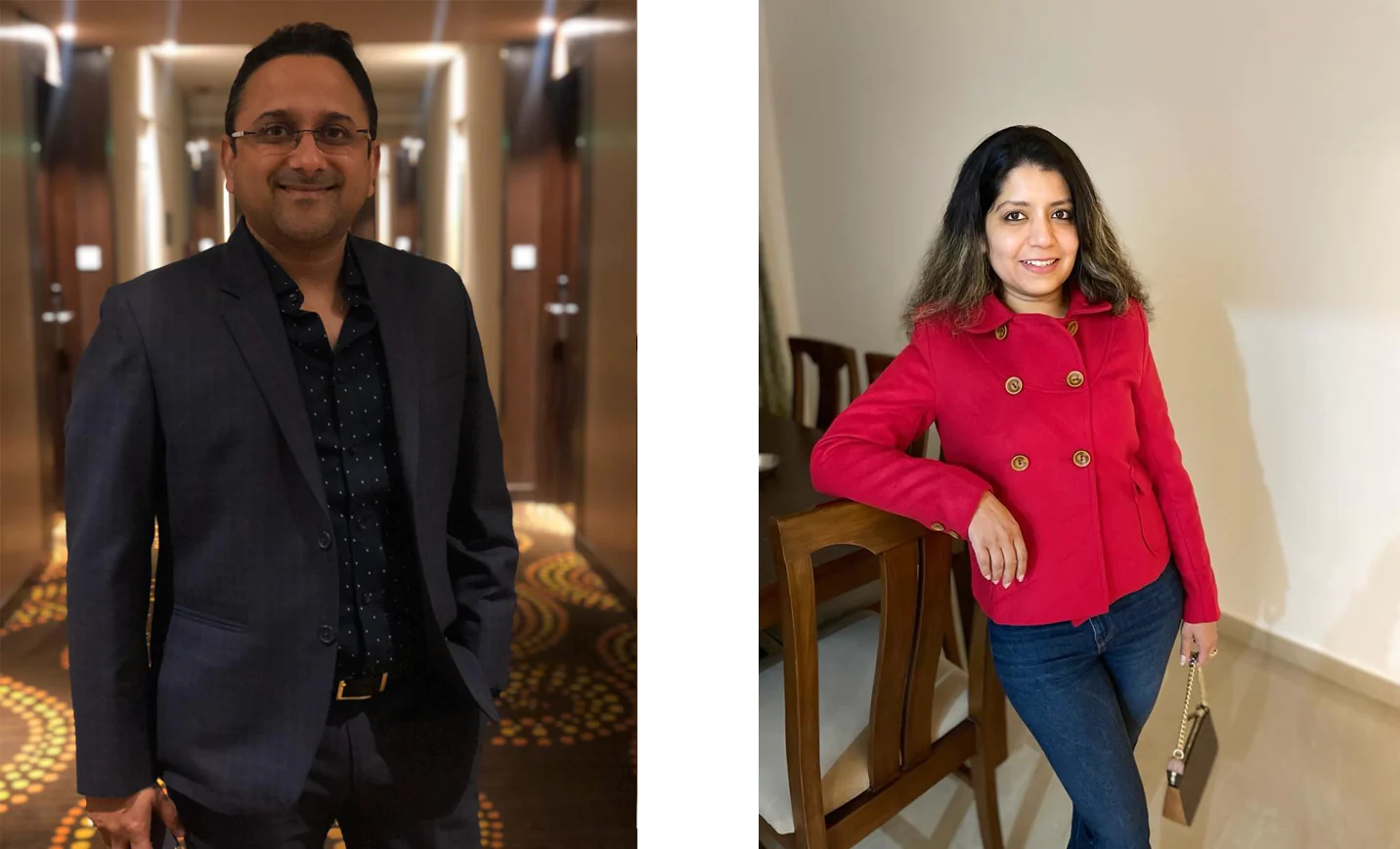 About Us
The Indian Trunk is an Indian Fashion
& Apparel brand founded in 2022. It is the brainchild of
husband-wife duo Nikhil Nahar and Anushree Nahar. While Anushree is a
Jewelry designer and a Fashion Entrepreneur by profession, Nikhil is at
the helm of the Nahar Construction Business.
The Indian Trunk is the coming together of Anushree's deep love for
Indian crafts and Nikhil's expertise in creating beautiful homes. With
this amalgamation, The Indian Trunk aims to showcase various Indian
crafts and culture, not just to the Indian Diaspora, but also to the
Global platform, alongside helping Indian Art and Artisans reach greater
heights.
The Indian Trunk strives to establishing itself into becoming the Global brand that is FOR INDIA and FROM INDIA.
Innovation

Strive to create something novel and unique, marrying the rich Indian heritage with contemporary styles

Authenticity

Veracity and originality throughout our process, from ideation to creation and delivery

Attention to Detail

Attention to the nitti-gritty of the process and outcome to offer only the best

Balance

Strike a balance between fashion, comfort and craftsmanship for the new era of style
Our Process
Our brand, The Indian Trunk, attempts to showcase the soul of India through its distinct, colorful art forms, which depict the rich culture and heritage. As a country that lives in several centuries simultaneously, the brand's line of products aims to capture all of them at once. The design process, fabric selection, and creation are influenced by giving innovation to century-old fashion in pursuit of defining new aesthetics to create something unique.